TCI returns to São Miguel
TCI in São Miguel, Year Two March 20–25, 2018
Last month I traveled to the island of São Miguel in the Azores—for the second year in a row—to conduct a series of public talks and artist interviews at the Tremor Festival, a celebration of music and art that takes place every year in the city of Ponta Delgada.

This year TCI hosted two public talks with small groups of Portuguese creators. The first chat included photographer Pauliana Valente Pimentel, curator Sofia Carolina Botelho of São Miguel's Walk & Talk, and tech activist and Startup Portugal Director Maria Miguel Ferreira. Herro Mustafa, the Deputy Chief of Mission at the US Embassy in Lisbon, flew over to join the panel.

Our second public talk featured two young musicians from Lisbon, electronic musician Bleid and Antonio Costa from the band Ermo.

In addition to the public talks, I spoke at length with two artists who have spent time living and working in the Azores. The first, Pauliana Valente Pimentel, is a Lisbon-based photographer who has spent the past year documenting the lives of young people living on the island of São Miguel. A show of photographs showcasing this work, The Narcissism of Small Differences, opened at the Fonseca Macedo Gallery during this year's festival. I also conducted an interview with Nuno Costa Santos, a writer who was born and raised in São Miguel and has spent much of his career writing about life and culture in the Azores. Both Pimentel and Santos offered a unique perspective into a culture that so many people—even people born and raised in Portugal—still don't know that much about.

This week we are publishing both interviews in English and Portuguese.
Thanks, as always, for reading.
— Cole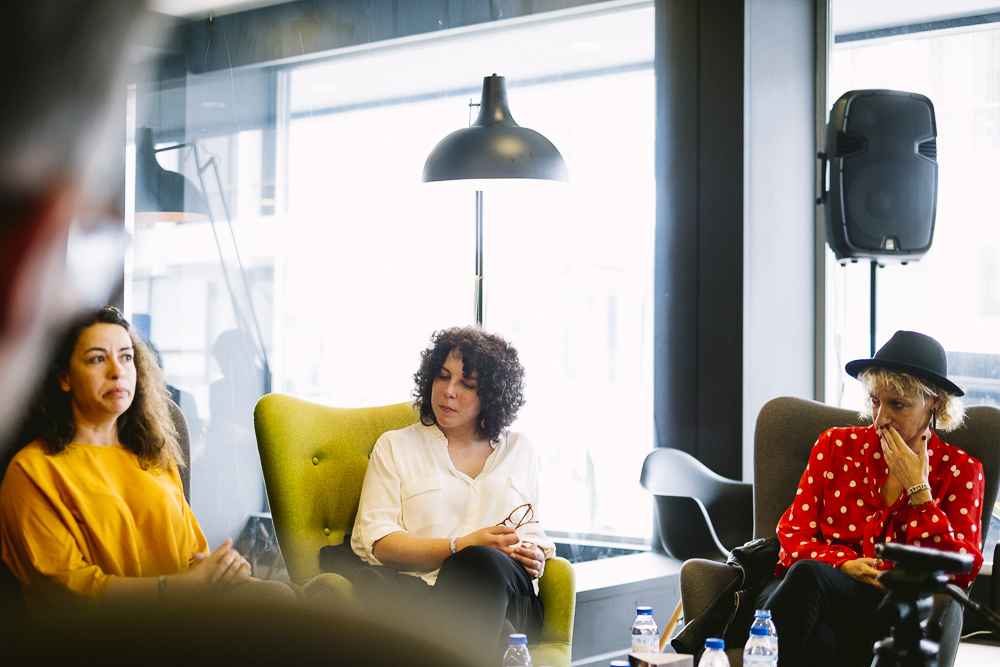 Photos by Vera Marmelo